High ticket affiliate marketing is a method many publishers use to gain a higher profit, so it's no wonder you're looking to perfect the art. The world of affiliate marketing consists of various different methods to make money, but high ticket affiliate marketing is ideal for earning larger commissions.
Affiliate marketing commissions can vary depending on what results your clients are looking for, but they usually measure your marketing success through the number of sales earned through your affiliate link.
It can be difficult to find high ticket affiliate programs, especially ones suitable for your niche, which is why tools like Strackr are so useful.You can discover and connect to hundreds of affiliate networks/programs, and find ones that best suit your work.
Continue reading our high ticket affiliate marketing for beginners guide and discover the strategies and techniques to earn substantial commissions through promoting high-priced products and services.
What is High Ticket Affiliate Marketing?
High ticket affiliate marketing is where publishers promote products or services on their website/blog and earn high commissions for it. These products belong to third-party companies and usually have a high market value. If a product generates a lot of money per sale, the company can afford to pay higher commissions for affiliate marketing.
High ticket items can include:
Software
Electronics
Jewelry
Vehicles
Companies have high ticket affiliate marketing programs, which publishers can choose to join. After joining, they will receive an affiliate link, which they must include when promoting high ticket items on their website. Different affiliate marketing deals will aim for different results.
Publishers are paid commissions depending on the success of their affiliate marketing deal. For example, you can receive a set commission per high ticket sale or free trial sign-up earned through your affiliate link. High ticket affiliate programs are usually free to join, so you can start affiliate marketing with no money.
Different Types of High Ticket Affiliate Marketing Commission Structures
Lifetime Commissions
Once a customer uses your affiliate link to make a purchase, a company will be able to track the link back to you and pay a commission.. A customer can be linked to one affiliate publisher at a time.
High Percentage Commission Rates
This commission structure allows publishers to receive a high commission rate, which is usually a percentage of the product's sale. On average, commission rates range from 5-30%, so a high commission rate would be over 30%.
High Flat Rate Commission Payouts
This compensation structure allows you to receive a set payout per high ticket sale. It's one of the most stable structures as it gives publishers a clear idea of how much they can earn.
Examples of High Ticket Affiliate Programs
#1: Fiverr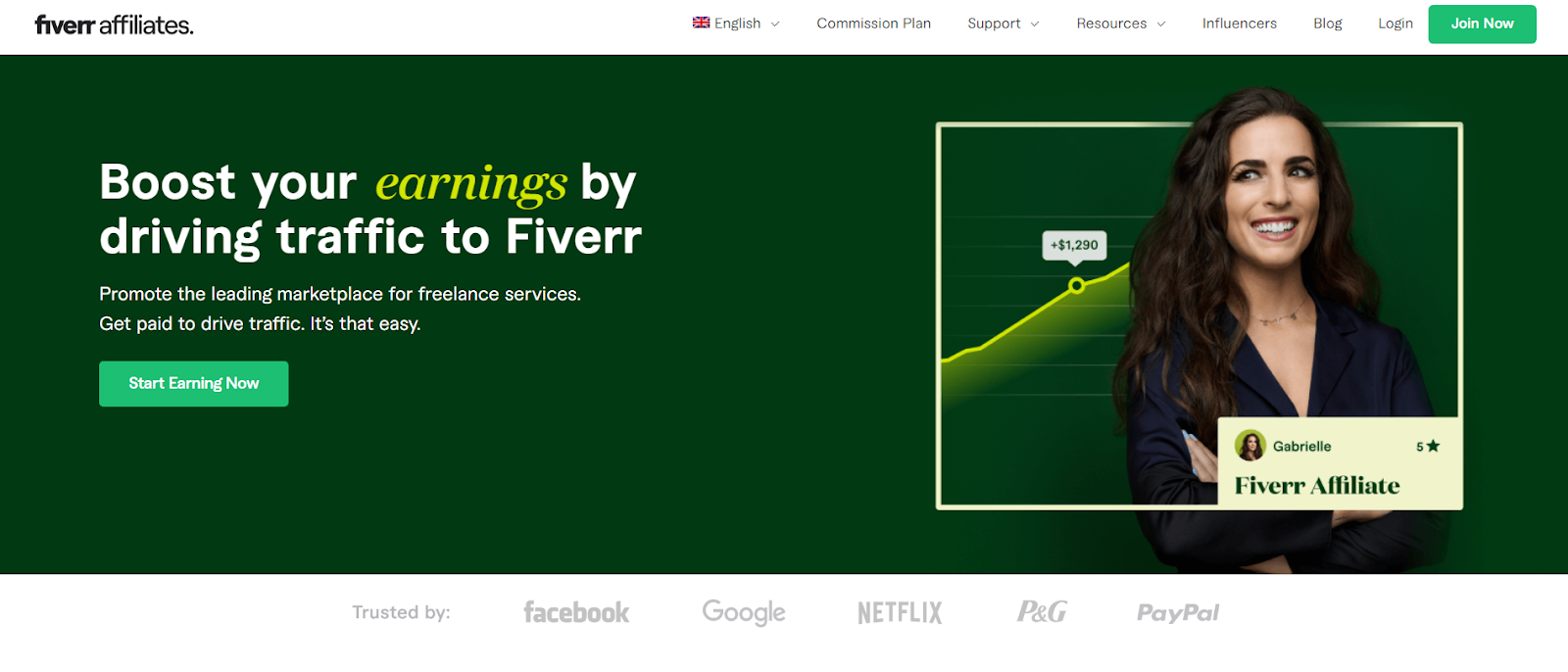 Fiverr's high ticket affiliate program allows you to choose between two commission plans. Fiverr CPA pays you a commission every time a customer purchases a service on the platform using your affiliate link. The commission can be as high as $150 depending on the service bought.
Fiverr Hybrid gives you a fixed CPA commission for every first-time purchase using your affiliate link along with 10% of each sale (RevShare) for a year.
#2: Shopify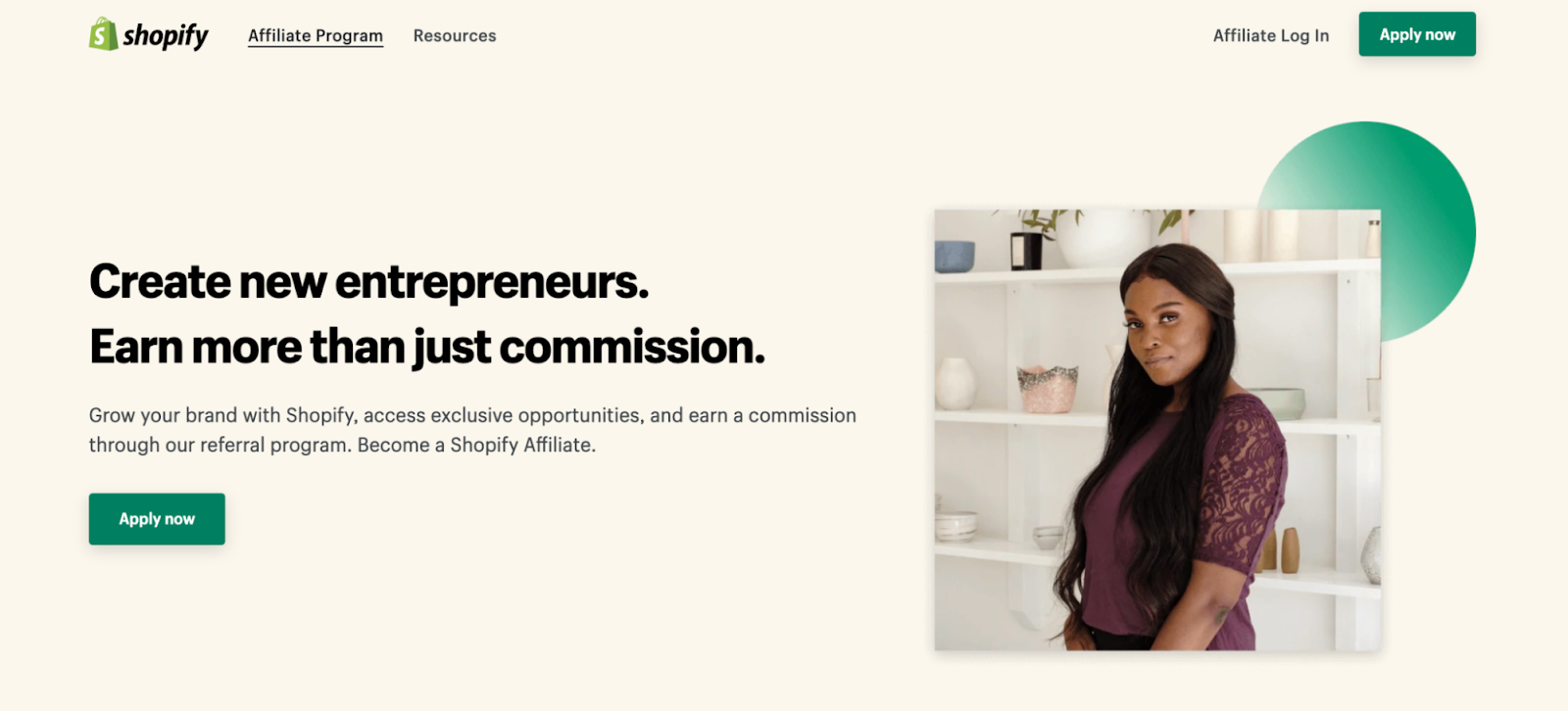 Shopify's high ticket affiliate program allows you to receive a fixed commission for every paid plan purchased using your affiliate link. There is no limit to the amount of customers you can refer.
#3: Kinsta

Kinsta's high ticket affiliate program gives you 5-10% of lifetime commissions monthly for every customer referral. You can earn a one-time commission of $500 on top of 10% monthly payouts.
#4: Semrush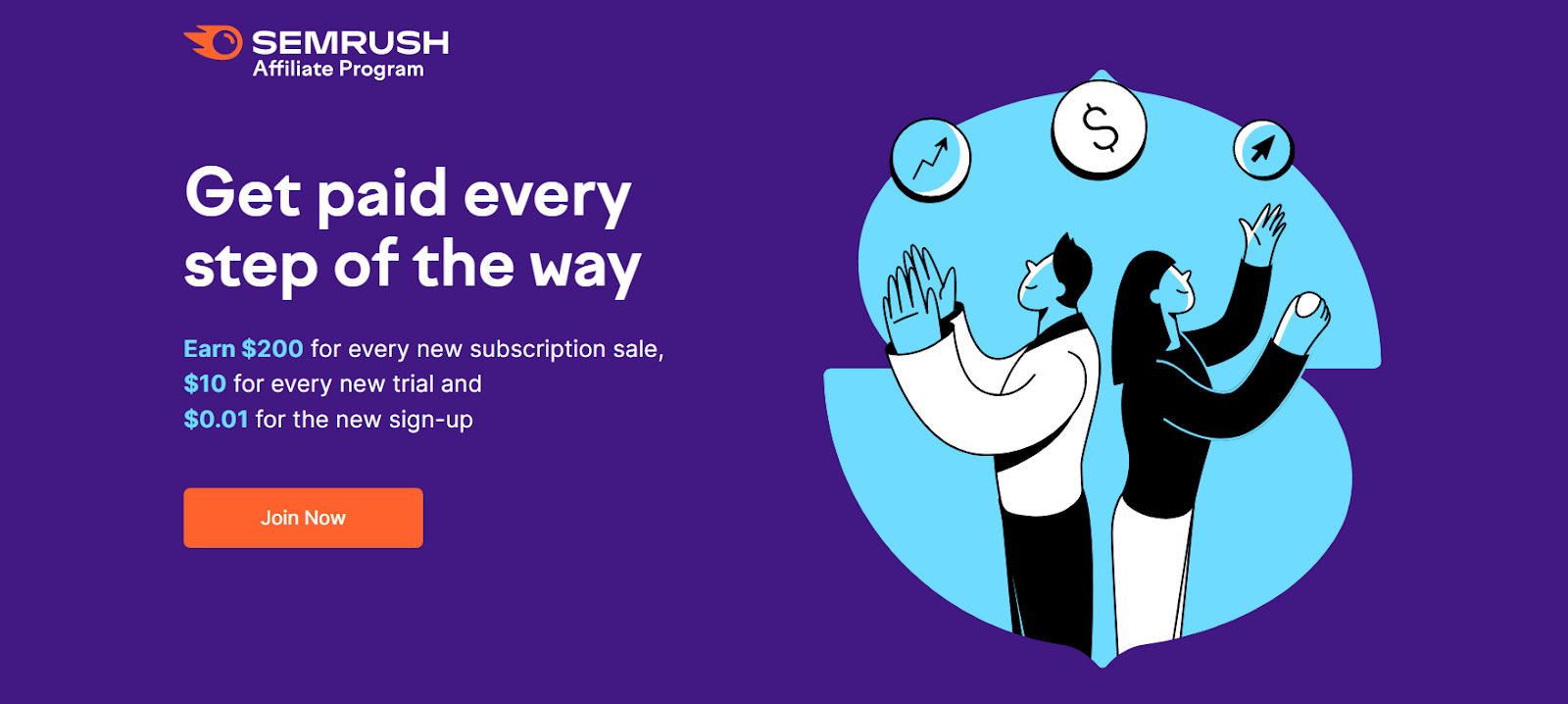 Semrush's high ticket affiliate program allows you to earn $200 for every new subscription purchased using your affiliate link as well as $10 for every trial sign-up. You can get support from their account managers along with a range of promotional materials to work with.
#5: Bluehost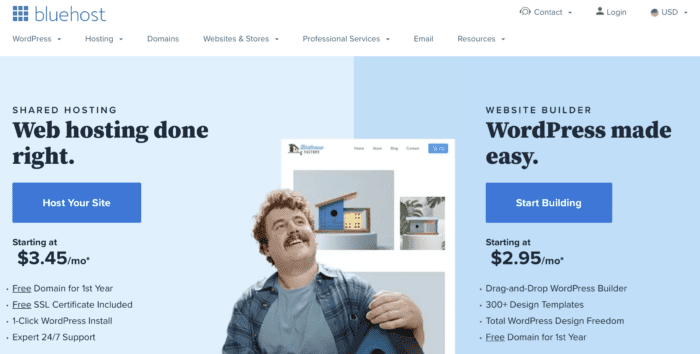 Bluehost's high ticket affiliate program allows you to receive $65 for every sign-up using your affiliate link. There's no limit to the amount of referral commission fees you can get.
#6 Etsy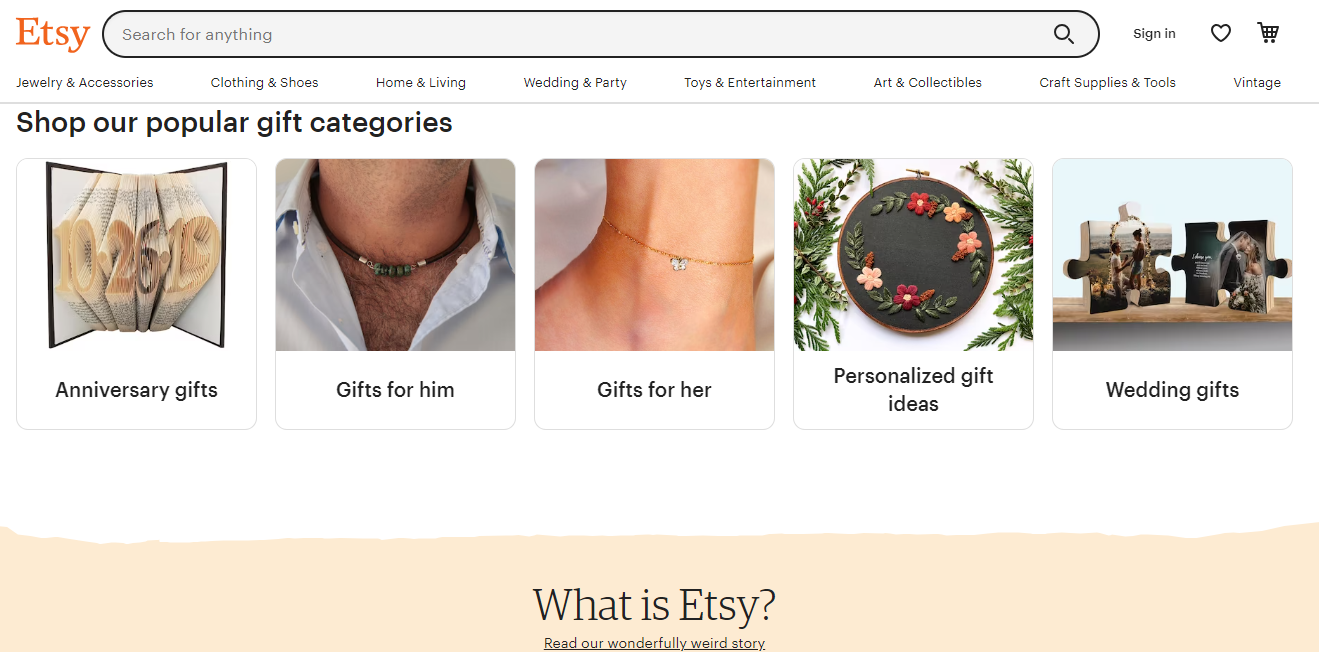 The High Ticket Etsy Affiliate Program is a program that allows individuals to earn rewards or commissions for each qualified sale made by someone who arrives at Etsy through their affiliate links.
By sharing these affiliate links on various platforms, participants can earn a flat commission when readers follow the links and make purchases on Etsy. The program is currently managed by the Awin network, which sets regulations for participants to follow in order to receive payment.
Eligible categories of products include accessories/clothing, art & collectibles, craft supplies, shoes, home & living, jewelry, party toys, weddings and party, among others, so there's plenty of opportunity here, regardless of your affiliate marketing niche.
Why is High Ticket Affiliate Marketing Important?
More Commission, Fewer Sales
High ticket affiliate marketing allows you to earn more with fewer sales. Since you get a higher commission per sale, you can earn a substantial amount without needing a high level of customer referrals or sales.
More Product-Focused
You only need a small number of high ticket affiliate programs in order to generate a sizable income. Less programs means more time to focus on the few products you are promoting, which gives you space to get a deeper understanding of them.
Convenient And Flexible
High ticket affiliate marketing allows you to spend more time on promotional campaigns for a single product, which can result in higher success rates. You can afford to be more experimental with these campaigns to see which ones work best.
How to Start High Ticket Affiliate Marketing?
So now that you've learned about the subject, you might be wondering how to actually start high ticket affiliate marketing. There are three main parts involved in this process: establishing your platform, joining high ticket affiliate programs, and promoting affiliate links.
Step 1: Choose Your Niche
In order to get started in affiliate marketing, you must first decide on your niche. This will dictate the kind of content you'll be publishing as well as the type of products you can promote. Make sure the niche you choose suits your interests and relates to high-value products or services, such as expensive subscription plans.
Try to be specific with your niche instead of going too broad. It can help your content stand out more.
Step 2: Decide on a Content Platform
Once you've decided your niche, it's time to choose a publishing platform. The most common platform is a website or blog, since they're quick and simple to make. It's also easier to publish content on your own website as an individual — platforms like newsletters rely on approval from third-parties, which can be hard to obtain.
Nonetheless, you can still do high ticket affiliate marketing without a website, so you should opt for a platform that best suits your niche or personal preference. For example, if you've chosen cashback as a niche, it's best to create a cashback website in order to give readers a way to quickly view all offers.
Affiliate marketing platforms you can choose include:
Website
Newsletter
Social Media
Podcast
Step 3: Create a Website
Now that you've got a platform, it's time to create your own publishing space. Depending on the platform you chose, the steps differ a little. If you've opted for social media, create an account and customize your profile.
If you've chosen a website, make one using a third-party tool like WordPress. Design and customize it to your liking. You can use affiliate websites such as Wirecutter as inspiration to ensure your website is visually appealing and easy to navigate.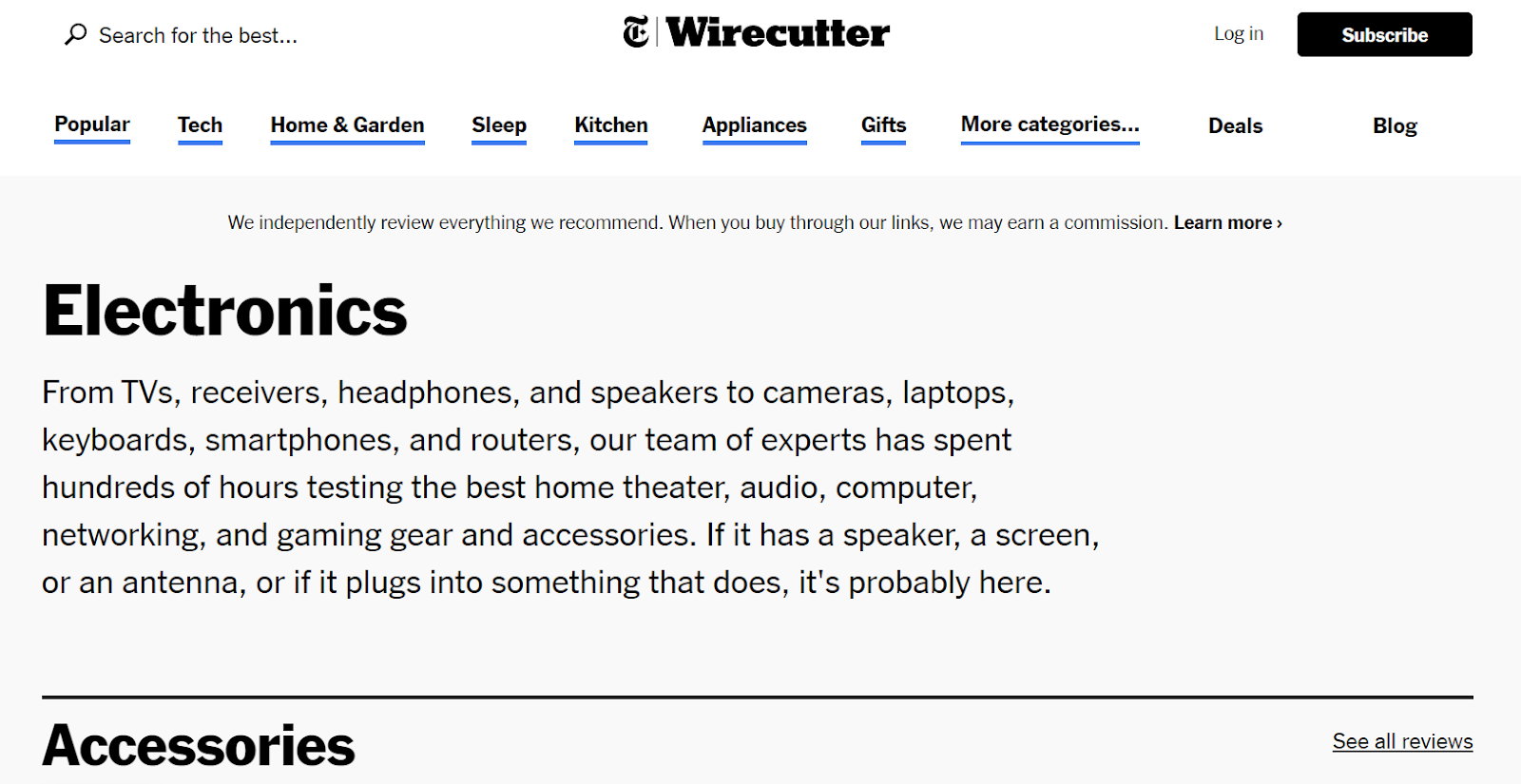 Step 4: Establish Your Brand
Now it's time to make yourself known on the internet. Most high ticket affiliate programs require you to have an established audience, so you have to start publishing content for others to see. Create a brand and engage with your followers to cultivate your own online community. Try to post consistently to quickly build an audience.
Step 5: Write Excellent Content
Make sure the content you're publishing is of high quality. High ticket affiliate programs will be looking for well written content to see if you're suitable for promoting their product. They need to know whether you can create successful affiliate campaigns and use their links in an effective manner.
Step 6: Apply to Suitable High Ticket Affiliate Programs
Now that you've established your platform and audience, it's time to start searching for high ticket affiliate programs in your niche. There are many programs available out there, which you can discover using Strackr. Search through hundreds of affiliate programs, and apply to the ones you're interested in.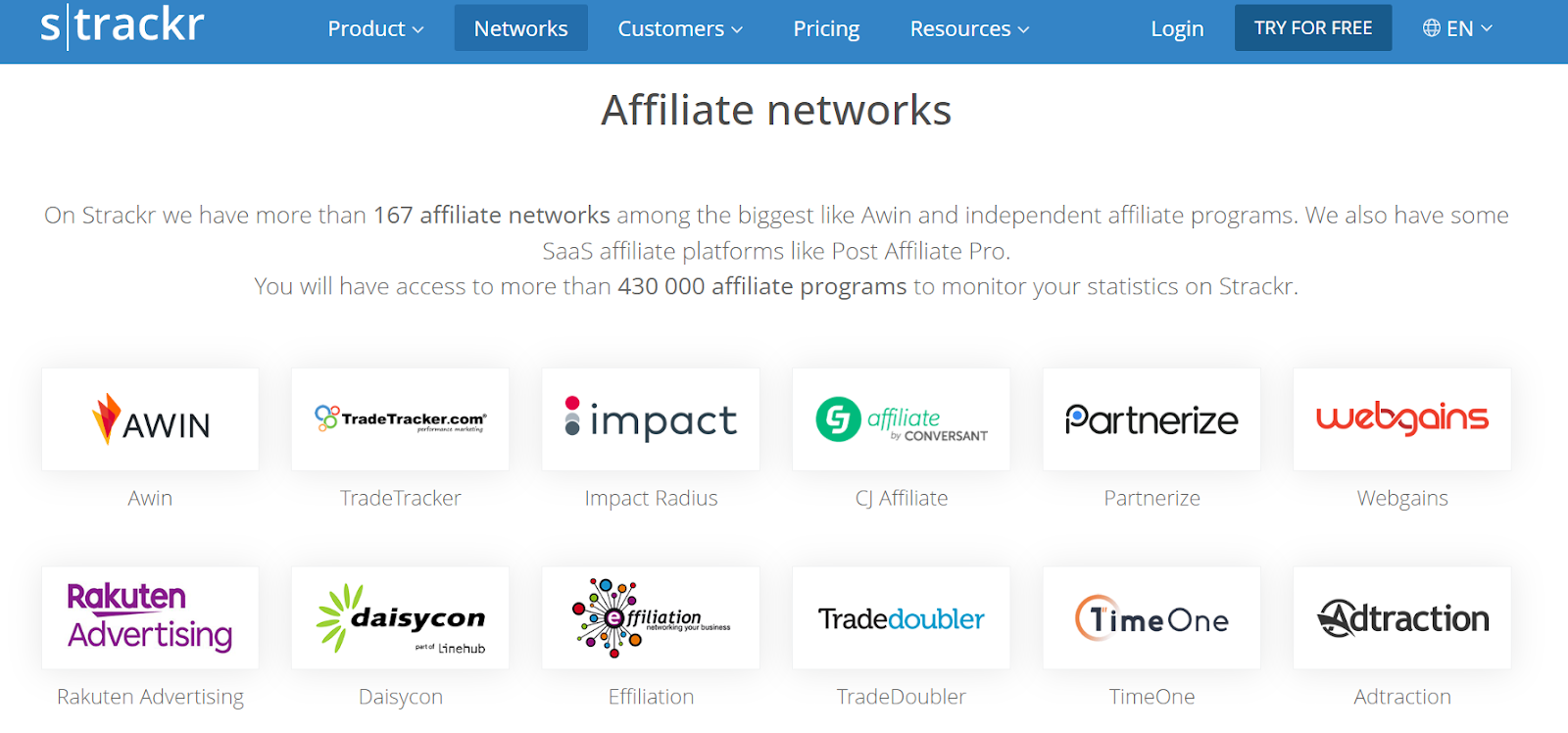 Step 7: Promote Affiliate Links & Track Your Affiliate Campaigns
Once you've joined several high ticket affiliate programs, it's time to begin promoting their affiliate links using your platform. Create affiliate marketing campaigns and make sure to link their product in your content. You can test out different strategies to see which ones are most effective.
After promoting the affiliate links, keep track of your campaigns to monitor your affiliate marketing success. This can help you determine which strategies worked best. Pay attention to how much traffic each campaign received and which page elements attracted the most attention. You can also track affiliate links to see their conversion rates.
Conclusion
High ticket affiliate marketing is a method of promotion that targets high-value products or services, such as software and electronics. Publishers can join high ticket affiliate programs and promote affiliate links on their websites. Different programs offer different commission plans, but most programs pay publishers a fee for each sale made using their affiliate link.
It can be hard to find high ticket affiliate programs that suit your niche, which is why tools like Strackr are so useful. Strackr is an all-in-one tool made for connecting publishers with hundreds of affiliate networks and programs. Join Strackr for free today to find the right high ticket affiliate programs for you.
Share
Affiliate dashboard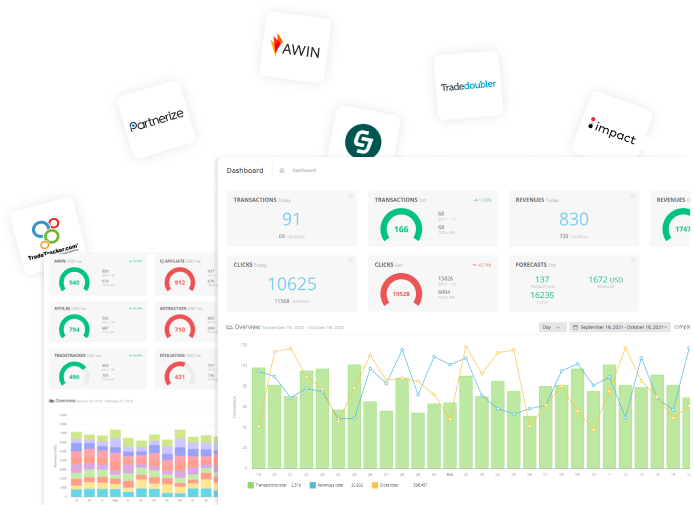 Connect all your affiliate networks with Strackr to access to unified statistics and tools.
Try for free