What is an Advertisers
An advertiser is a company or individual that promotes a product or service and is willing to pay you, the publisher, a commission for promoting their products or services.
Depending on the affiliate network, advertisers may also be referred to as:
Best Practices
Listing the Best Performing Advertisers
On the advertiser report page, start by selecting a time period, for example, the last 30 days, and then the comparison period.
Next, click on the column icon and select Revenue (Perf.) to display the performance column for revenues: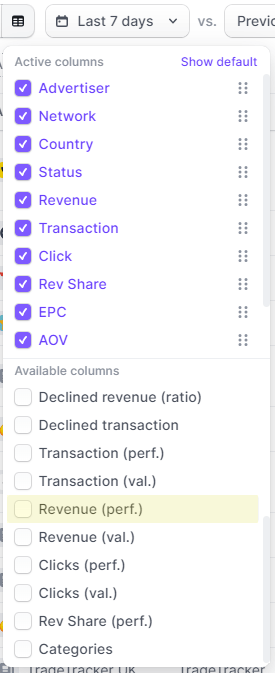 Click on the name of the column and choose whether you want to display the revenues that are increasing or decreasing: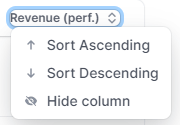 And there you have it! You now have a list of the best or worst performing advertisers. You can refine your search by adding, for example, filters by country or network: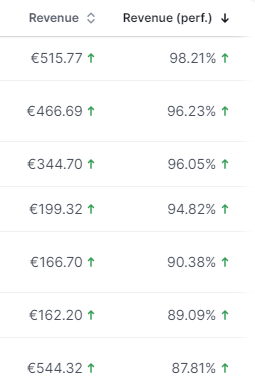 For more details, you can find performance tooltips in the revenue column:

Categories
If you need to view your data by advertiser groups, you can create categories on Strackr.