Navigating the Interface
Once you've connected your first affiliate networks, you'll gain access to the application. To assist you in navigating the interface effectively, we'll outline the key features.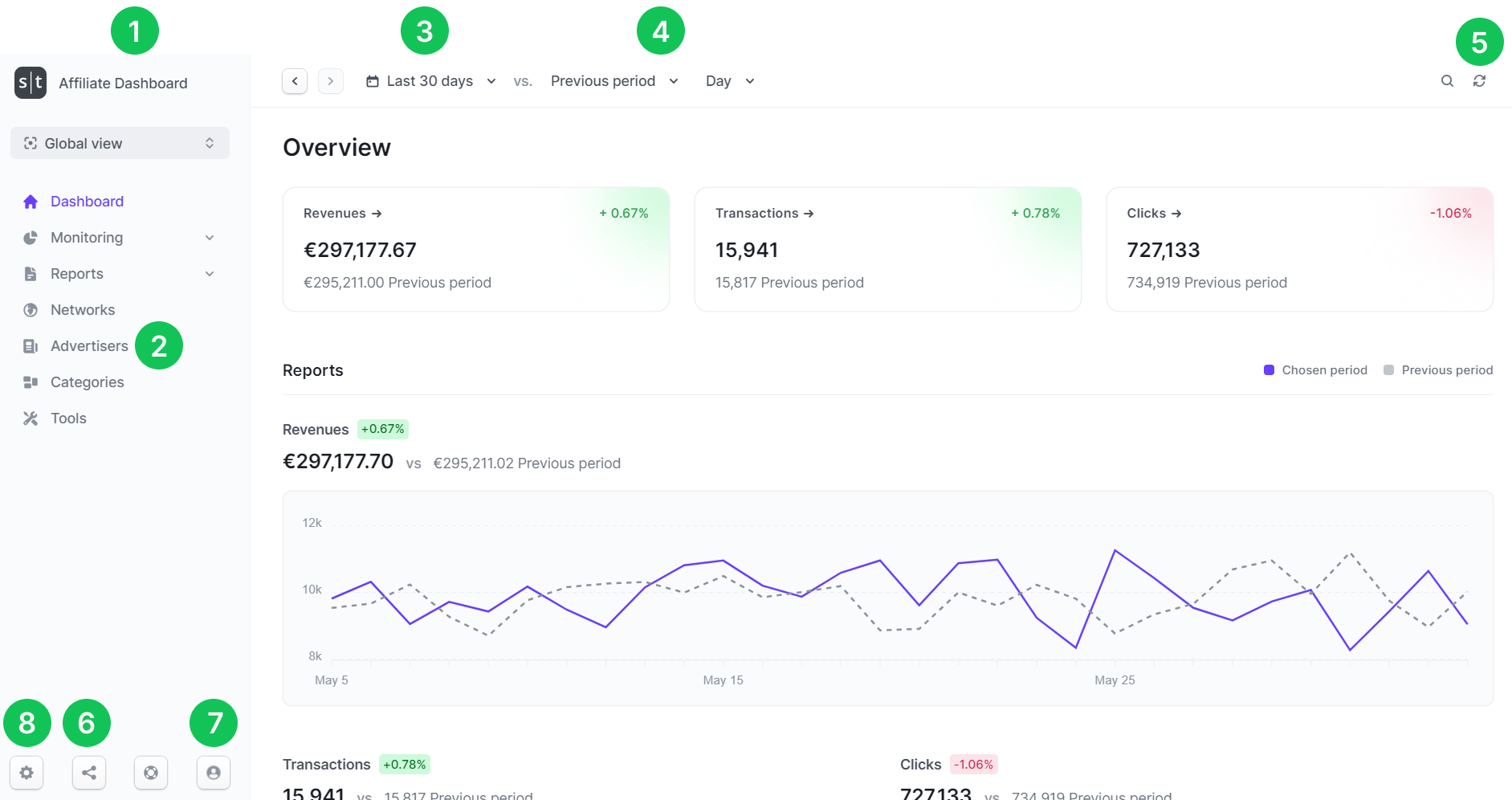 1. Module Selection Menu
This menu allows you to switch between the different modules available on Strackr.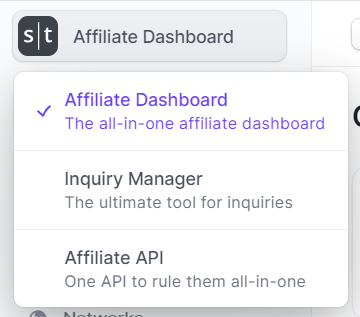 Upon creating an account, you'll have access during the trial to the Affiliate Dashboard module. You can subscribe to additional modules if needed.
2. Main Menu
The main menu grants access to all module pages: reports, monitoring, tools, etc.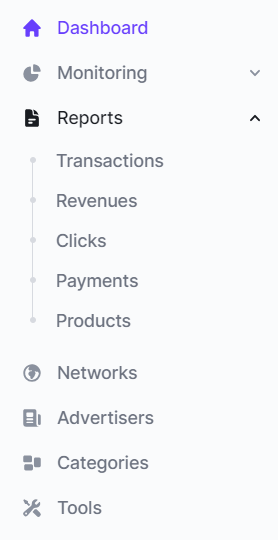 Each module will have its own page list.
3. View Selection
If you manage multiple websites, you can create custom views to group statistics by website. This menu allows you to switch between these views: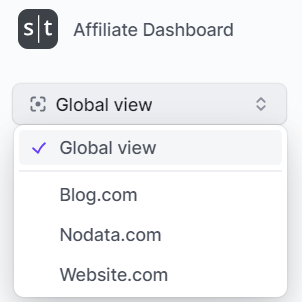 4. Timeframe Selection
The global timeframe selection enables you to specify a particular time period, a comparison period, and paginate your selected timeframe: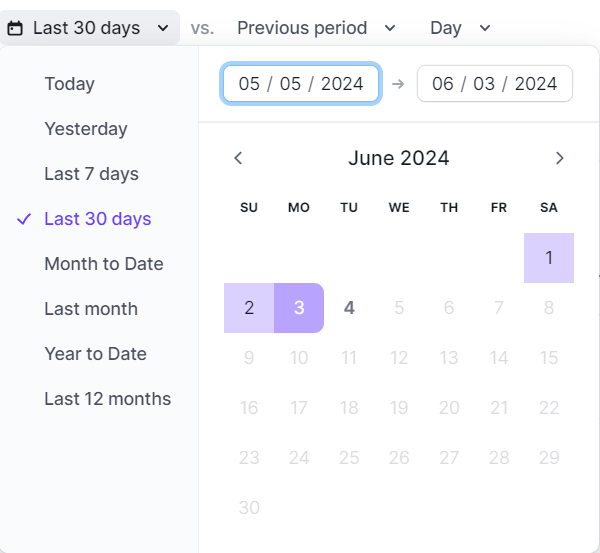 You can find more information on the dedicated page.
5. Search and Update Status
At the top right of the application, you can access the quick search feature:
Additionally, you can find the update status to obtain more information about the latest affiliate network data updates: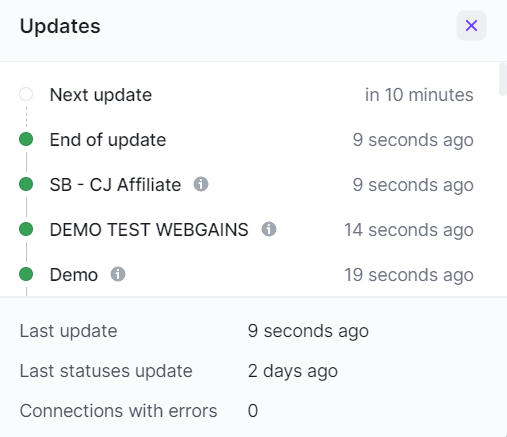 6. Connections
Manage your affiliate network connections: add, edit, stop, delete, or import data files.
7. Account and profile settings
You can manage your account, subscription, add users, etc., as well as adjust your profile settings. If you want to switch to dark mode, you'll find the option on this page.
Next steps