Interface improvements
Thanks to your feedback we did some interface improvements.
Customs
You can now save "Customs" when you want to monitor statistics:

We also improved the chart, you can now compare your Customs with a previous period.
Documentation
If a documentation is available about a feature, you will find a menu on the top right with a direct access to the documentation.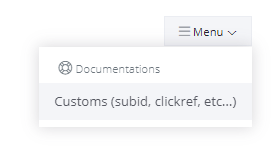 Find networks
We will arrive soon at 100 affiliate networks available on Strackr and it can difficult to find a network in the list, a new search field is available to filter network by keywords.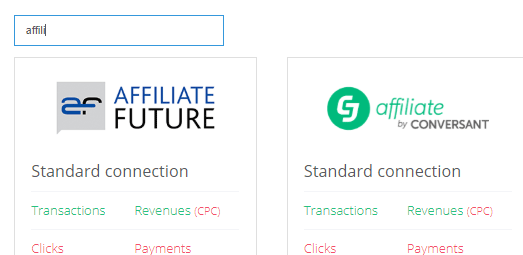 Closed network/connection
Some networks and connections are closed (Affilinet, eBay Commerce Network, etc...), we've changed the way they're displayed in your network listing.